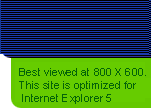 Company Description
VIPOK® Inc. is a company dedicated to the enhancement of vision care and vision. Based in U.S.A., VIPOK®'s team includes both Ophthalmology and Optometry professionals in the field of contact lenses, vision therapy, and myopia research. There is continuous research to search for better techniques and designs in Orthokeratology and other forms of myopia control. Included in this powerhouse company are specialists in the manufacturing of contact lenses, lens design experts, consultants who are clinical fitters with many years of experience.

Purpose and History of VIPOK™
Although VIPOK® is based in the United States; the company is dedicated to the ever-growing problem of myopia in Asia. The regional headquarters in Asia based in Taiwan serves to provide the same technical support and hands on training to each and every VIPOK® practitioner in Asia. Currently, VIPOK® vision care providers are available in the United States, China, Hong Kong, Malaysia, and Taiwan. VIPOK® expansion plans include other countries such as Japan, Singapore, and Korea in the near future. Along with introducing new products and patented methodologies, VIPOK® is the first to produce Orthokeratology lenses for high myopic prescriptions of up to -10.00 diopters.
Products
VIPOK® and VIPOK®II lenses are four-curved double rverse geometry lenses designed for Orthokeratology. This accelerated system uses a simple patented methodology of a reference chart for lense selection. Given that this method is a precise and reproducible, fine-tuning and the doctor can perform adjustments. Results are more predicatble and changes are better controlled.

The newer VIPOK® XC lenses utilizes a patented lens design to allow changes up to -10 diopters in myopia with just one pair of lenses. This revolutionary design has propelled Orthokeratology to the highest level. Thus, the new term "Xtreme Orthokeratology". Since the invention of Orthokeratology from the 1960's, there has never been anything like this. The VIPOK®'s system of Xtreme Orthokeratology is already changing history.